The Jetpack by WordPress.com plugin is one of the absolutely essential WordPress plugins. As a rule, you don't want to overload your website with too many plugins. Even so, there are a few essential ones that you should install on all of the WordPress sites you create without fail. The Jetpack plugin is one of these. I would say that it's one of the top two essential plugins. The other one is the Akismet Anti-Spam plugin, which is usually installed on WordPress sites by default. Even if you have no other plugins installed on your site, you should have Akismet and Jetpack installed and configured.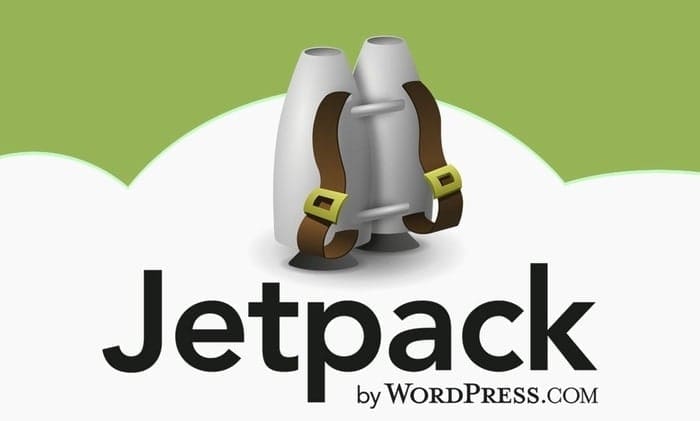 Jetpack by WordPress.com Speeds Up Your Site
Even if Jetpack did nothing else, it would be an essential plugin for this reason alone. It's important to have a fast loading site both for the convenience of visitors and from an SEO standpoint. All things being equal, Google will rank a fast site higher than a slow one. Loading time is an especially important consideration for WordPress sites because even though there are many advantages to using the WordPress platform (ease of use, exceptional functionality, search engine-friendliness, to cite a few), one big disadvantage is that WordPress sites are slow.
There are several things you can do to counteract the loading time problem. Probably the quickest and easiest is installing the Jetpack by WordPress.com plugin. Generally speaking, adding plugins–especially multipurpose ones like Jetpack–slows a site down. But Jetpack by WordPress.com actually speeds up the websites it's installed on quite a bit. One of the best performance features it has is the option to serve your images from Jetpack's global Content Delivery Network. Using their CDN cuts loading times by a lot. It's also a good idea to turn on the Lazy Loading for Images option. Be advised though that this feature can cause problems. You should check to make sure that your images are loading properly after you turn this feature on.
One of the best things about this plugin though is that even if you don't use either of the performance features above, simply installing the plugin on your site will make it load a lot faster.
Jetpack by WordPress.com is Easy to Configure
The first thing you want to do after installing and activating Jetpack by WordPress is connect it to WordPress.com. You'll first have to open a WordPress.com account, if you don't already have one.
A useful SEO tip
By the way, I have a good SEO tip for local business sites that most people are not aware of. This is it: you should use your official company email address when you set up the WordPress.com account. A big part of SEO for a local business website is demonstrating that it's a legit site that represents a real company. There are a lot of lead generation sites masquerading as company websites out there. Having your website connected to a WordPress.com account with an email such as, "yourname@yourwebsitedomain.com," is a strong indicator that it's a legit company website.
Connecting to WordPress.com
At any rate, all you have to do to connect the Jetpack by WordPress.com plugin to a WordPress.com account is first log into your WordPress.com account. Next, log into your website's dashboard. You should see a big notice saying that you need to connect the plugin to WordPress.com. All you have to do is click on the link and then click on "Allow" to grant permissions to WordPress.com.
My Favorite Jetpack by WordPress.com Features
For the most part, you can use the default settings. Having said that, it's a good idea to go through and check all the settings. There aren't a lot and they are grouped into different categories. The performance settings I mentioned appear in the "Writing" category. The next category is "Sharing." I like to turn the options "Automatically share your posts to social networks" and "Add sharing buttons to your posts" on. There are links under these options that you need to follow to complete the configuration for these features.
This part is a little confusing. The plugin enables you to connect your social media profiles to your website. Then when you publish a blog post on your site, Jetpack by WordPress.com automatically distributes it to the connected profiles (Facebook, Twitter, LinkedIn, Google+ and Tumblr). What's confusing is that you do this inside your WordPress.com account, not your website dashboard. You may have to click on "Switch Site" in the top left hand corner of your WordPress.com account to first find your website and the Sharing settings.
Once you've found the right screen inside your WordPress.com account, the set up is straight forward. You can connect your social media profiles to your website by first logging into each profile and then clicking on the "Connect" button inside WordPress.com. Then just grant permissions to the plugin so that it will share your blog posts to each profile when you publish them (you can choose which profiles to share individual blog posts on). You can also configure your sharing buttons here to look how you want them to and choose where you want them to appear on your site.
Related Posts – Another Great Feature
Another Jetpack by WordPress.com feature I really like is Related Posts. You can find this in the Traffic settings. This feature increases engagement on your site by recommending related content that a visitor might find interesting at the end of each blog post. You can control a lot about how to display the related content. The plugin always shows three related posts, but other than number of posts shown, you have a lot of control. You can choose to include a thumbnail image for each post, which I always do.
As I said at the start of this article, Jetpack by WordPress.com is an essential plugin that you should install on all of your WordPress sites. So, if you haven't done so already–or haven't connected the plugin to WordPress.com and configured its features–that's something you should do ASAP.